anythings
youwant.com ​

Halloween
Costumes​​
PHANTOM GRIM REAPER ​


(Comes In Sizes Small - Large)​
DISNEY PRINCESS ADULT COSTUME​


(Comes In Sizes Small - Large)​
MILLION'S OF
​PRODUCTS IN STOCK
shop
​departments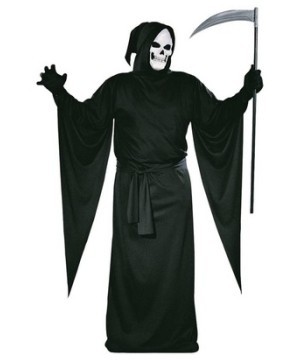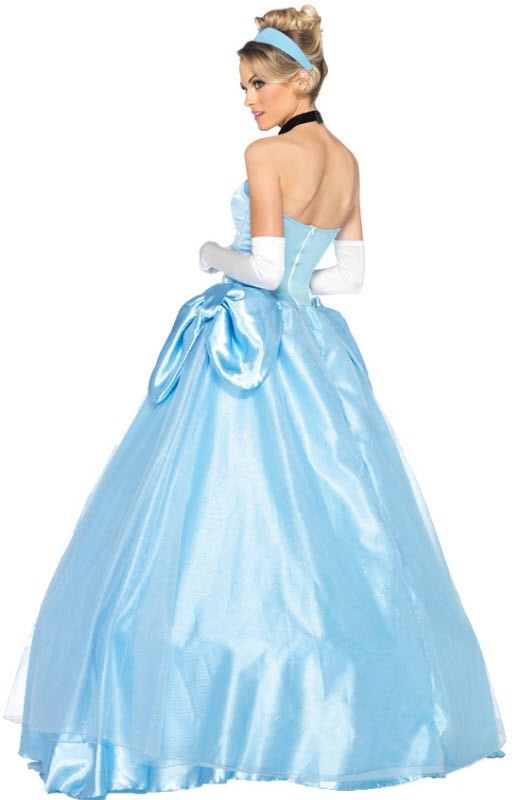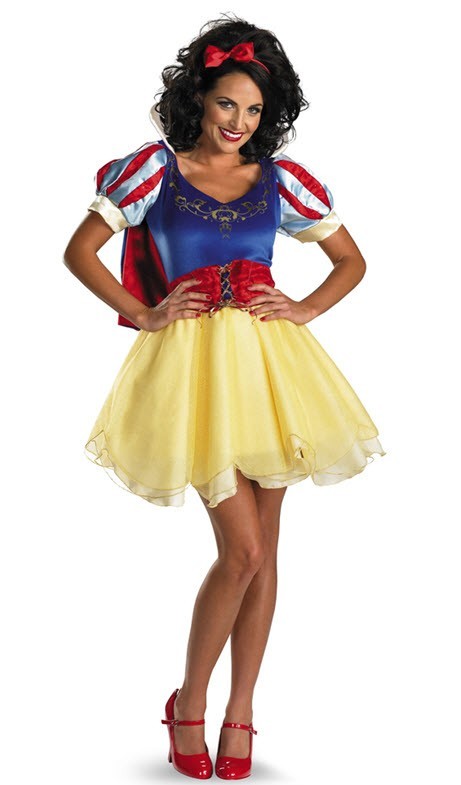 Sexy Snow White Theatre Costumes P

rincess Mini Dress Disney Princess Costume Size 4-6
AnythingsYouWant.com
2019 ​all Spooky rights reserved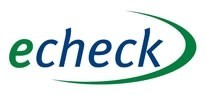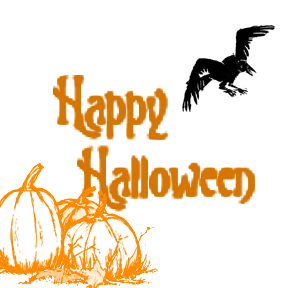 Customer Service


(800) 341-3579

Costume Accessory: Bunny
Costume Kit
Simply add your own costume to this fantastic kit. Ear hair clip with matching clip on tail.​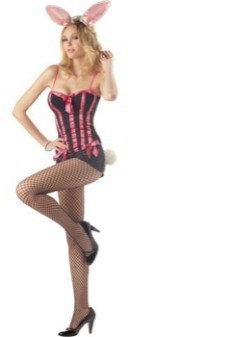 Gift Box Adult Costume


Gender: Unisex
Age Group: Adult
Color: Red
Size: One Size​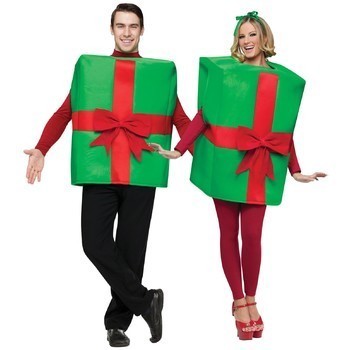 Halloween Assorted Jewel Tone Mask


purple, blue, silver, orange, green
8"x12"
jewel tone, felt​​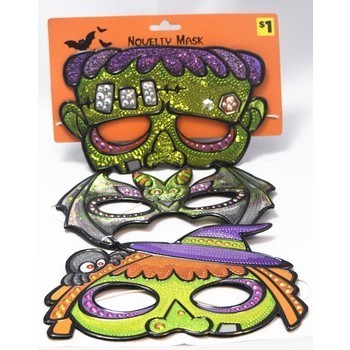 Men's Costume: Halloween II Coveralls


One size fits up to a men's 48. Chest 48 in, waist 44 in, inseam is 30 in. Mask and knife are not included.​Notice: Keep Away From Fire
Material: 100% Polyester
Machine Wash Cold, Tumble Dry, No Bleach, No Iron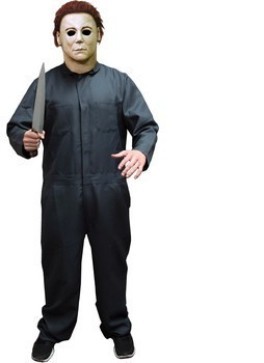 Costume Mask: Halloween II Latex Mask


Size: OSFM
Age: Adult​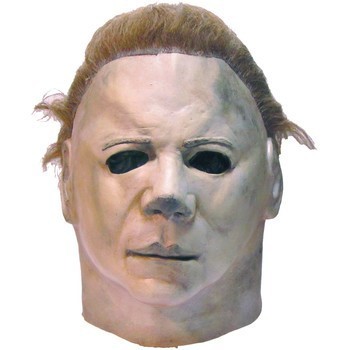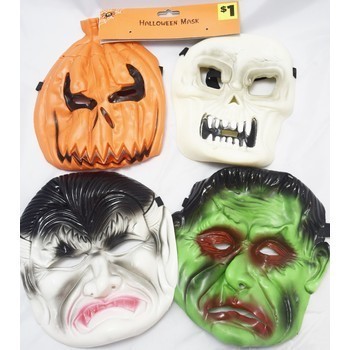 Halloween Assorted Rubber Masks
​
This assortment of masks makes a very good party favor for your next Halloween party or as your actual costume. There are different styles, including a furry face, pumpkin, skeleton and more.
orange, white, yellow, tan
​
12"x8" ​
rubber
Men's Costume: Superman Supreme, Large​​​

​
Rental quality muscle chest, heavy lycra costume. Includes top with logo attached, pants, briefs, boot tops, cape and belt. Adult size Large (42-46). Includes garment bag.
​Size: Large Age: AdultGender: Male Made in USA​​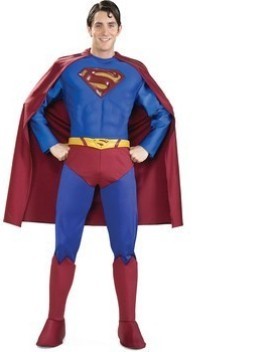 Pet Costume: Superman Dog


​​
In the comic books, Superman had a dog named Krypto joining him on adventures. With this costume, your dog can now become a crime fighter! Blue chestpiece with Superman 'S' insignia and red cape. Fits extra large dogs that measure 28" from neck to tail. Size: XL Pet Costume​​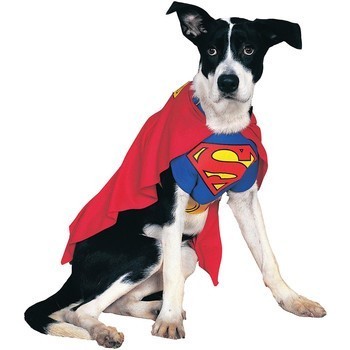 Women's Costume: Flirty Supergirl
| Large​
​Corset, skirt, cape. Large fits women's size 12-14. Size: Large Age: Adult (Comes In Sizes X-Small to Large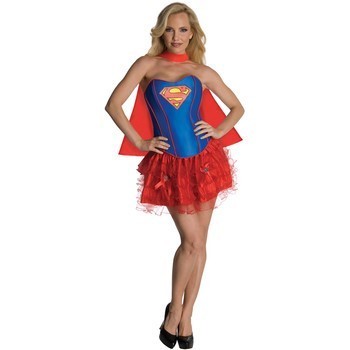 Women's Costume: Sexy Halloween

|
Blue jumpsuit with zip front and screen print on the back with Halloween and the scary mask face. Adult small 4-6.​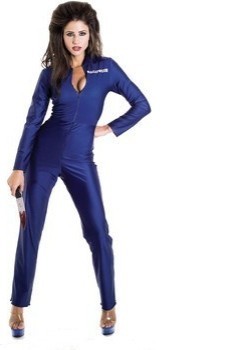 Scary Tree Adult Tunic Costume


Occasion: Halloween
Age Group: Adult
Size: Standard
Material: Polyester
Care Instruction: Spot Clean​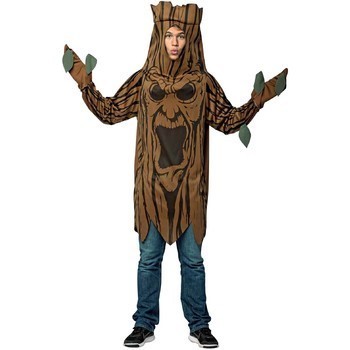 Cuddles the Bear Adult Costume

This scary bear is anything but cuddly! This is a nightmarish teddy bear. Cuddles The Bear Adult Costume - includes stuffed bear suit with cut off legs, large black claws, and a tattered, torn, and scary bear mask. Please note does not included shoes and socks. This scary costume is Available in One Size Fits Most Adults.​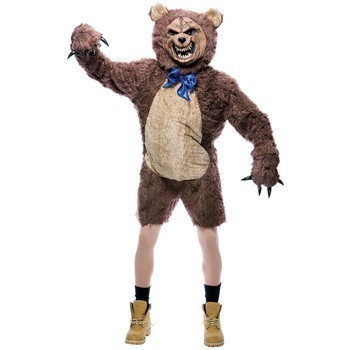 Skeleton Adult Costume


Fits most men up to size 44.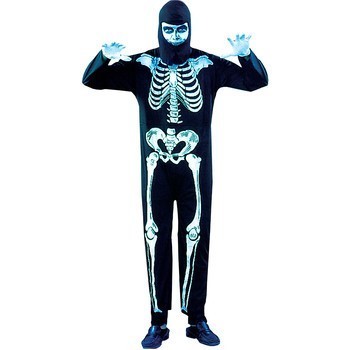 Gauze Groom​​ Costume

​
Rotten-look hat, pants, gauze jacket, tie,Add your own skeletal face makeup. Cane not included. One size fits most adults size 33-45.Size: Large, Age: Adult, Gender: Male​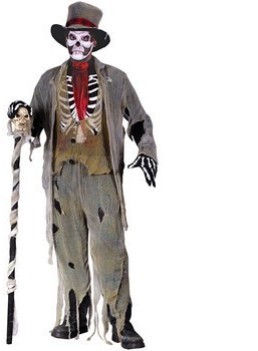 Skeleton (LF) Boy's Costume


Small & Medium Sizes ​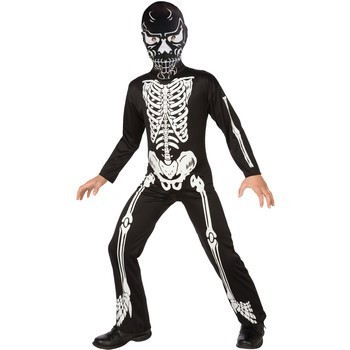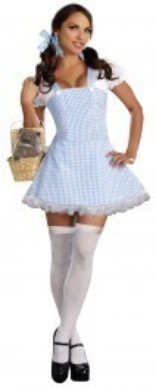 Blue Gingham Dress
(Comes In Size S,M,& L)
$23.95

Plaid Corset Easy A Plaid
School Girl Corset With
Lace Ruffle Trim Size Small

$32.00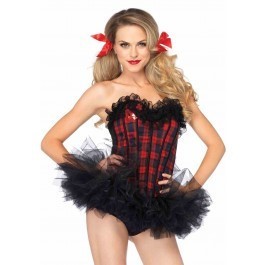 Cardiac Arrest Costume


Dark Nurse Features A Sweetheart
Neck Line With Adjustable Zipper,
Skirt With Attached Apron,Belt And Hat
$37.90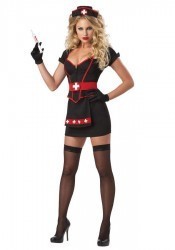 Deluxe Marilyn Sexy Holiday Party Costume
(Large Size)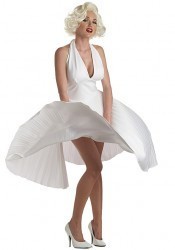 Enchantress Costume
(Comes In Sizes XS,S,M,L,& XL)
$54.90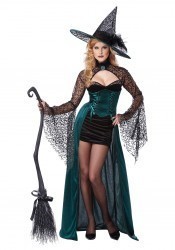 Salem Witch
(Comes In Sizes XS & L)

$38.00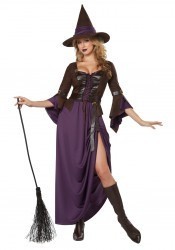 Santa's Helper
(Comes In Sizes XS,S,M,& XL)
$42.00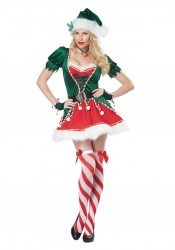 Sexy Mrs. Claus
(Comes In Sizes XS,S,M,L,XL)
$44.89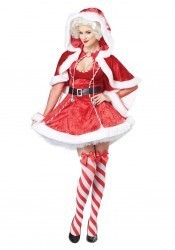 Tinkerbell Fairy Costume
(Comes In Sizes XS,L,2X,& XL)
$35.87