If You Have Any Questions About The Items On The Site, Contact Us ​on Our message Form Or
​ Send email to

Sales@anythingsyouwant.com,


Or If you Prefer, Call Us at
anythings
youwant.com​

Contact Page
​Website Info

MILLION'S OF
​PRODUCTS IN STOCK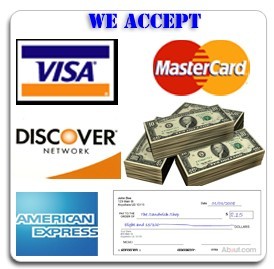 STORE HOURS


​ OUR STORE HOURS ARE 24/7, 7 DAYS A WEEK, BUT PHONE CALLS ARE TO BE MADE FROM 8 A.M TO 6 P.M. EASTERN STANDERD TIME FOR ANY CUSTOMER CONCERNS AND QUESTIONS.

MISSION / ORDER FAQS
​ OUR MISSION AT ANYTHINGSYOUWANT.COM (HUGE ONLINE STORE) IS TO ​PROVIDE THE MOST PROFESSIONAL PRODUCT SERVICE WE CAN PROVIDE ON THE NET, OUR PRODUCTS ARE PACKED EXTREMELY SECURE IN BUBBLE WRAP FOR FRAGILE PRODUCTS. WE USE USPS AND UPS AS OUR SHIPPING SERVICE. AND EVERY ORDER MADE BEFORE 3 P.M. WILL BE SHIPPED OUT THE SAME DAY.

OUR HISTORY
​​ ​WEBSITE HAS BEEN ONLINE SINCE APRIL 2015, AND SINCE THEN, THE OWNER WANTED THE GREATEST DESIRE TO KEEP HIS CUSTOMERS HAPPY.​



WHOLESALE INFO


Website owner has the products shown on here stored at a warehouse.



CONTACT US

​
YOU CAN CONTACT US DURING OUR BUSINESS HOURS FROM 8 A.M. TO 7 P.M. EASTERN STANDERD TIME ​FOR QUESTIONS ABOUT ANY OF OUR PRODUCTS.

Anythings
​YouWant.com
2019 ​all rights reserved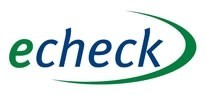 CopyRight Concerns online article Paragraph
​
​ Could Selling A Used Book Become Illegal?
If someone tried to resell a copy of a book that they bought at a store, you might be violationg their copyright. The courts say no, and copyright law now includes the " first sales doctrine." It says that after that first sale, the buyer may sell or otherwise dispose of that book however he or she sees fit without violating the copyright law. You (as an American) may safely sell or give away any book published in the United States without fear of violating the copyright law. The copyright prevents you from copying a book, but not from reselling the copy you bought from the publisher.
Is the AnythingsYouWant.com store secure?
Yes, the AnythingsYouWant.com store is verified secure by Norton and all information is stored remotely on our secure servers. The site utilizes security monitoring and 128-bit encryption of all critical data. Only encryped credit card information is saved (no credit card numbers or other sensitive data).

Thanks for visiting
​ AnythingsYouWant.com
Contact us if you have any ?'s

Mailing Address
1 Research ct. Ste. C
Rockville, MD 89118

(800) 341-3579

Customer Service